Damn Delicious: 100 Super Easy, Super Fast Recipes

After 18 months and about 1,853,953 reshoots/edits/revisions I can finally share this with you:
DAMN DELICIOUS: 100 Super Easy, Super Fast Recipes (Oxmoor House).
Available September 6, 2016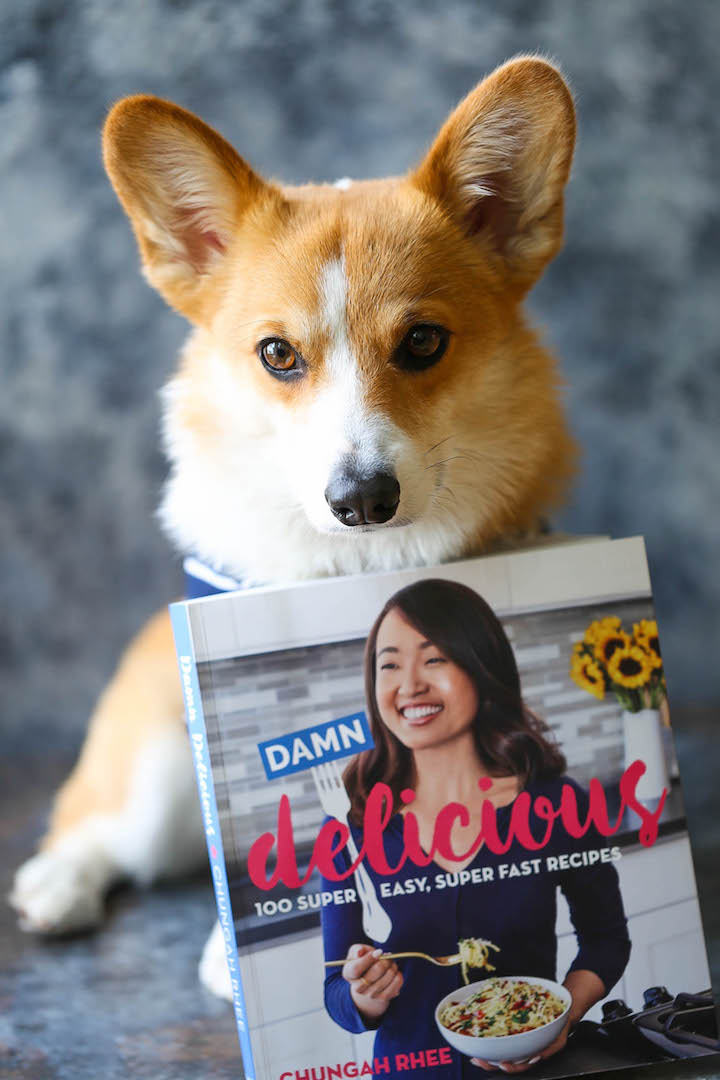 Publishing a cookbook was not what I expected at all – it took a lot of sleepless nights, and a few blood, sweat and tears. Just a few.
But it is officially done. Packed with quickie breakfasts, one-pot meals, slow-cooker recipes, last-minute drinks and desserts, and so much more, I hope this book inspires you to skip the drive-thru lane and whip up these super speedy meals instead! There's 100 recipes, with some of my favorites here:
Strawberry and Cream Smoothie Bowl (P. 16)
Overnight Blueberry Croissant Breakfast Bake (P. 39)
Sheet-Pan Steak and Veggies (P. 57)
Buttermilk Ranch Drumsticks (P. 78)
Bulgogi Philly Cheesesteak (P. 84)
Tuna and Avocado Poké Bowls (P. 87)
Zucchini Salad with Roasted Tomatoes and Mozzarella (P. 106)
Batter-Fried Cauliflower with Orange Sauce (P. 110)
Pork Chops with Asparagus, Tomatoes, and Corn (P. 151)
And I can't leave you guys without a sneak peak.